Graco Recalls 3.8 Million Car Seats

On February 12, 2014, Graco announced a recall of 3.8 million toddler convertible seats and harnessed booster seats. In the seats being recalled, the buckles may not unlatch, making it difficult to remove the child from the seat. That increases the risk of injury in a crash, fire or other emergency when a speedy exit from the vehicle is required.
In an emailed statement, Graco said it "identified that food and dried liquids can make some harness buckles progressively more difficult to open over time or become stuck in the latched position."
Graco will supply the buyers of these products with a replacement buckle free of charge.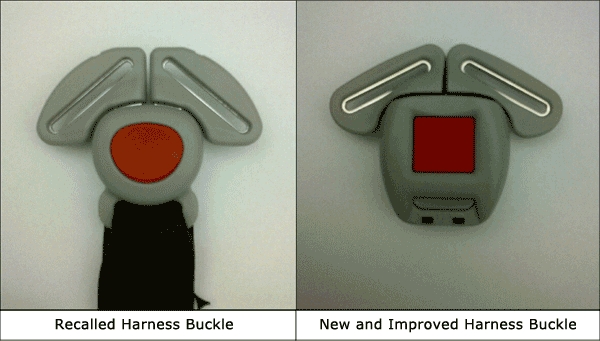 If you have one of the following car seats, contact Graco customer service at 800-345-4109 or via email at consumerservices@gracobaby.com.
Toddler Convertible Car Seats
Cozy Cline
ComfortSport
Classic Ride 50
My Ride 65
My Ride 65 with Safety Surround
My Ride 70
Size4Me 70
My Size 70
Head Wise 70 with Safety Surround
Ready Ride
Smart Seat
Smart Seat with Safety Surround
Harnessed Booster Seats
Nautilus 3-in-1
Nautilus Elite
Nautilus Plus
Argos 70
Argos 70 Elite