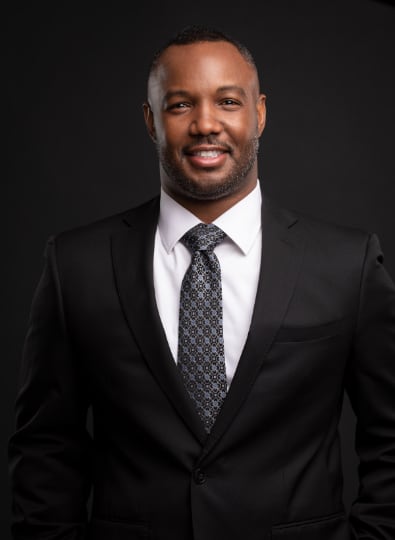 Originally from Northern New Jersey, Mr. Jones has spent time in California, Virginia, Maryland, and Washington, D.C. before settling in the South Jersey area in 2012.
Mr. Jones has over 25 years' experience working in the legal industry, particularly plaintiff's litigation. He started his legal career as a litigation paralegal before holding positions in accounting, administration, human resources, and law office management. In 2015, Mr. Jones joined the team here at Kolsby Gordon serving in the role of Office Manager. As manager, he believes no task is too big or too menial.
In addition to his daily managerial duties, he is a member of the National Association of Legal Administrators (ALA), serves as VP of Membership on the Board of Directors for the Philadelphia Chapter of Association of Legal Administrators, and is a licensed real estate salesperson.
Mr. Jones holds an MBA in Financial Management, a B.S in Finance and Marketing and an Associate's degree in Accounting.